We help
hardware founders
build amazing companies.
Welcome to the club
Hardware Club is
the first community-based venture firm
for hardware startups.
We select hardware startups worldwide building game-changing technologies or products and help them scale globally.
We provide resources to our community through a private network of partners in manufacturing and distribution, an online platform and private events. We also invest at early stage in some of our member startups.
apply
Community
Hardware Club has built the largest and most selective community of hardware startups worldwide. The community is the cornerstone of Hardware Club. All the resources we are building are based on our members needs. By mutualizing experience, knowledge and network, we all learn from each other and can address challenges faster.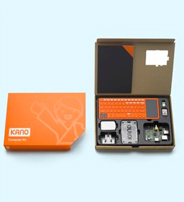 Investments
Hardware Club has a fund to invest at early stage in some of its members. We are looking for passionate team, building game-changing technologies or products, solving a pain on a large market.
rounds
pre-seed
seed
series A
focus
hardware
robotics
sensor
wearables
...
sectors
health
energy
mobility
food
...
location
europe
america
israel
asia
Manufacturing Partners
Finding the right partner to scale its manufacturing can be a long and difficult process. At Hardware Club, we've teamed up with more than 50 manufacturing partners so our members can easily find the perfect match.
Distribution Partners
Distributors, pure players, retailers, marketplaces, service providers... Because picking the right distributors is key, we help you define your distribution strategy to reach your customers. Thanks to our unique network, we help our members bringing their products on the right shelves from United States to Japan.
Events
Hardware Club is organizing Hardtalk.
Hardtalk is a series of conferences in 12 cities around the world every year, gathering 3000+ attendees and 150 speakers from VCs to manufacturers and distributors.
next event
Location
San Francisco
1400 Tennessee St
San Francisco
CA 94107
United States
Paris
59 rue Beaubourg
75003 Paris
France
Taipei
No. 9, Lane 85
Songjiang Rd, Zhongshan District
Taipei City
Taiwan 104